Shutdown Loan
In the event of a federal government shutdown, CGMA is ready to help the Coast Guard community.
CGMA will offer interest-free loans to help cover high price tag expenses like rent, insurance, or daycare that local support networks are not equipped to provide. Coast Guard military and civilian employees can borrow up to the Basic Allowance for Housing (BAH) Assistance. If the shutdown continues, members can apply again once a month.
CGMA is steadfast in its commitment to help, but its resources are limited. CGMA depends on allotments, both contributions and loan repayments, that it doesn't receive during a shutdown. Click Donate above to support the Coast Guard working without pay.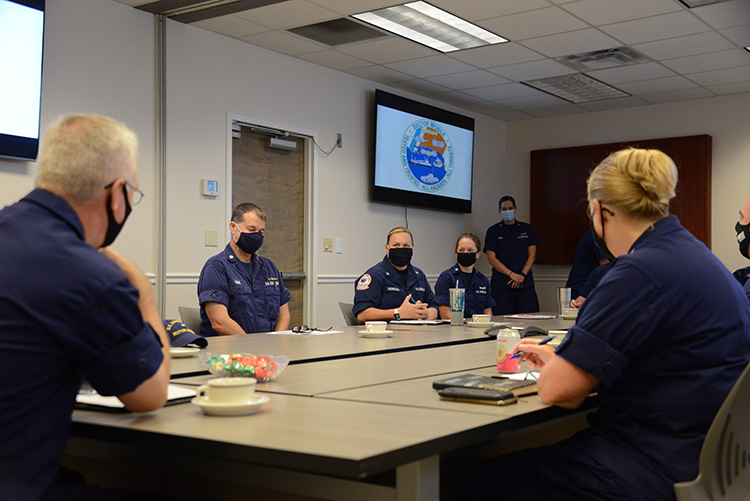 Amount
Based on BAH
Type of Assistance
Eligibility
Active Duty
Civilian Employees
PHS Officers and Chaplains
Reserves
Start with Your CGMA Rep
Start with your local CGMA Representative
There are more than 600 Coast Guard Mutual Assistance Representatives to help you.
FIND MY REPRESENTATIVE
How to Apply
Married personnel about to deploy should leave a completed CGMA-16 Pre-Authorization Form with their spouse.
Gather these documents:
Contact your CGMA Representative to start the process.
The quickest way to get funds is by Zelle, so find out if your bank supports it.
What's Covered?
Eligibility starts when you have missed a pay period. You may reapply once a month.
CGMA loans are interest-free.
Loans will be for one month's Basic Allowance for Housing (BAH) based on the military member's paygrade and region.

GS civilian employees will receive E-7 BAH.
Non-Appropriated Fund and Wage Grade (NAF/WG) employees will receive E-5 military BAH.
Members married to members are both eligible for loans.
CG Academy cadets will receive their typical monthly stipend.

Loans will be repaid by allotment within 2 months of reinstatement of regular pay following the lapse.
Members expected to be Released From Active Duty (RELAD) within 30 days or those with discharge proceedings underway are not eligible.
Other CGMA Programs
During a shutdown, CGMA prioritizes all programs to ensure the swift processing of shutdown loan requests.
CGMA will process emergency situations including, emergency travel, Safe Harbor, and Respite Care Programs as normal.
CGMA will consider requests for storm assistance, vehicle repairs, rental and PCS assistance only if the situation is urgent and cannot wait until the conclusion of the shutdown period. Application must include a clear statement of the consequences if the loan is not made before the conclusion of the lapse period.
The following programs are suspended:  Adoption, Assisted Reproductive Services, Breast Milk Shipments, Childcare, Closing Costs, Debt Management, Education Loans/Grants, Special Needs Grant.
Resources
Contact your bank and creditors to see what help they are offering to personnel affected by the shutdown.
CG SUPRT is also available to help at 1-855-247-8778 or www.cgsuprt.com.